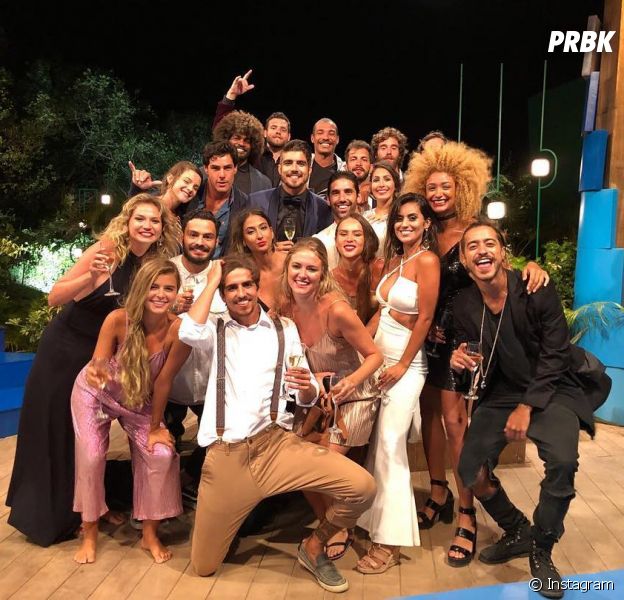 O Purebreak preparou uma lista completa, medindo a popularidade da galera na rede social.
O "Are You The One? Brasil" chegou ao fim na quinta-feira (26) e uma coisa é certa: a popularidade dos participantes nas redes sociais cresceu muuuuito desde o anúncio do cast. Mas, vem cá, será que você consegue adivinhar qual competidor desta quarta temporada é o mais seguido no Instagram? E o que tem menos fãs? Chegou a hora de descobrir!
Pelo jeito, ser a primeira pessoa expulsa da história do "AYTO BR" rendeu bons frutos a Lucas Viana. Ele é, disparado, o participante mais seguido desta temporada no Instagram, com 504 mil seguidores. A medalha de prata vai para Wallyson Silva, que soma 232 mil. O terceiro lugar deste pódio fica com Luis Coppini, dono de 131 mil fãs. Parece que os boys dominaram, hein?
Já no finzinho da lista, em último lugar, surge George Vanzan. O gaúcho, que entrou mais tarde no jogo para substituir Lucas, tem 11,4 mil seguidores. Paulo Passini aparece na penúltima colocação do ranking, com 16,3 mil fãs. Já o antepenúltimo é Vanderlei Nagô, que é seguido por 20,8 mil pessoas no Insta.
Navegue pela galeria acima e confira o ranking completo dos participantes desta quarta temporada de "Are You The One? Brasil" mais seguidos no Instagram!
Números coletados às 13h de sexta-feira, 27/04/2018.